I will create a professional business card design, using your company logo and colour schemes. I will send you several design iterations until we finish on a design you are happy with.
I am able to create either one or two sided designs, advertising your business and what you do.
Examples of Business card designs
Muddy Paws IOM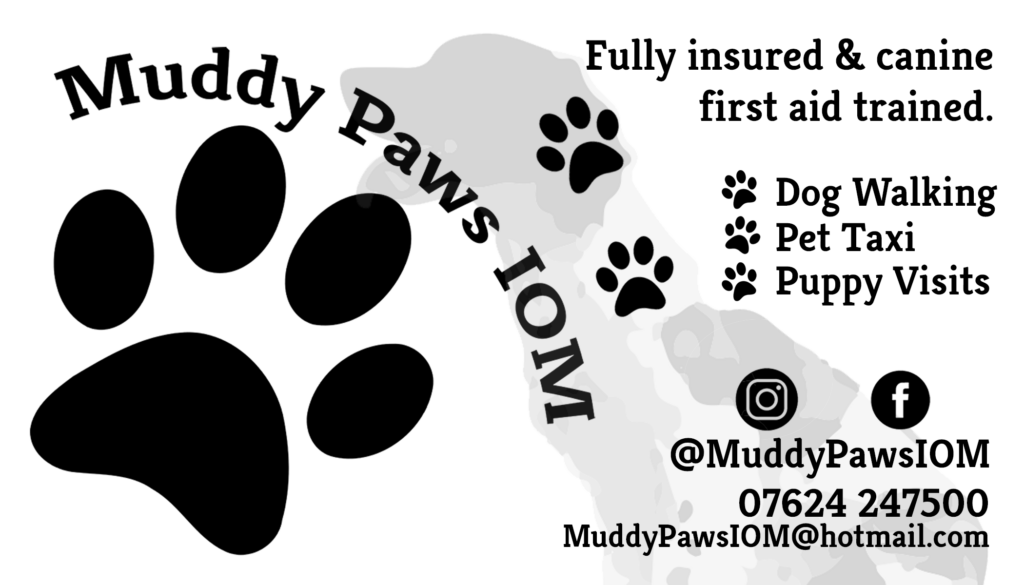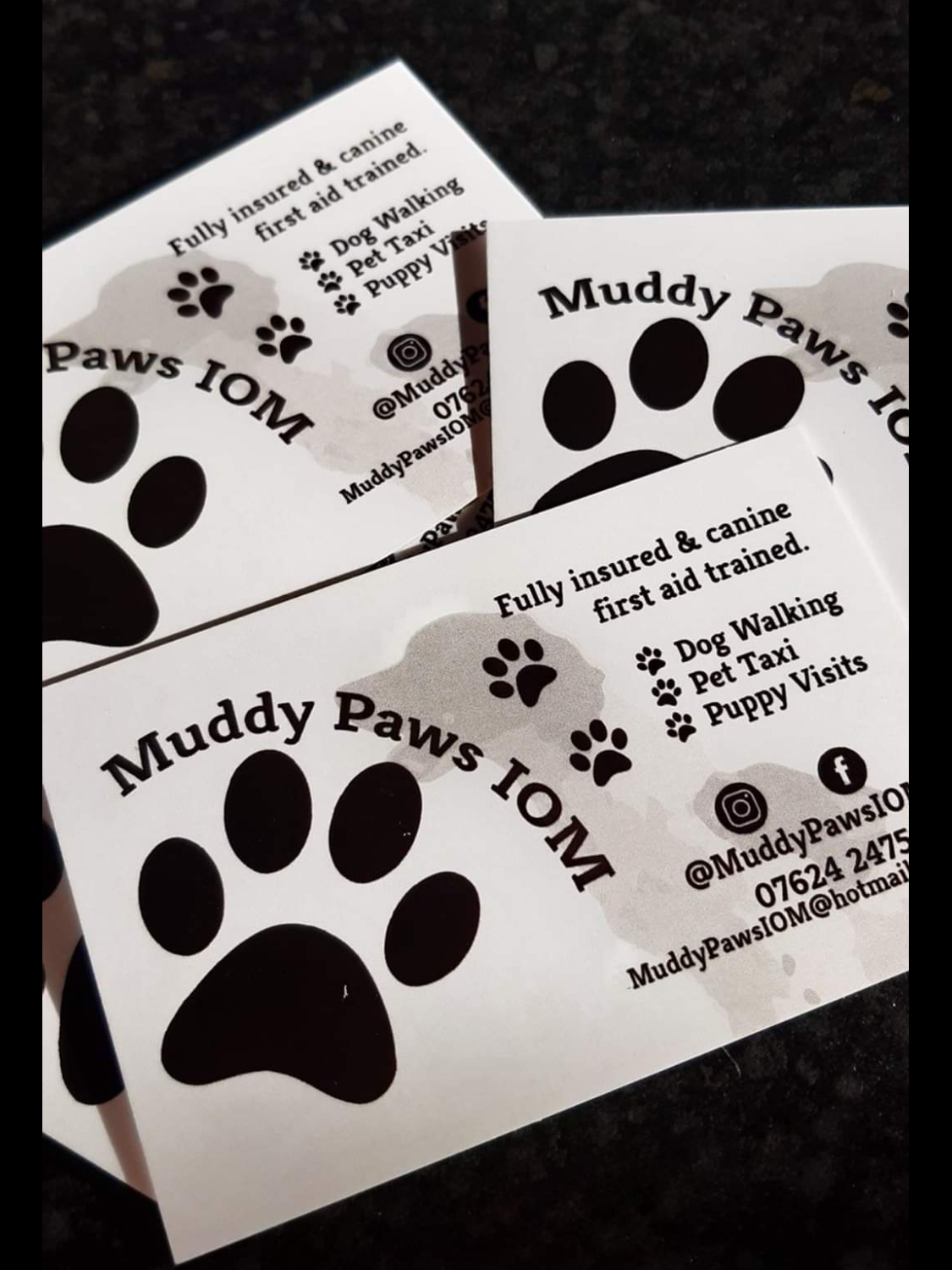 Business cards designed for local dog walking business Muddy Paws IOM, using the logo I previously designed for them, and made to look like their van decal designs.
---
SevenBear Media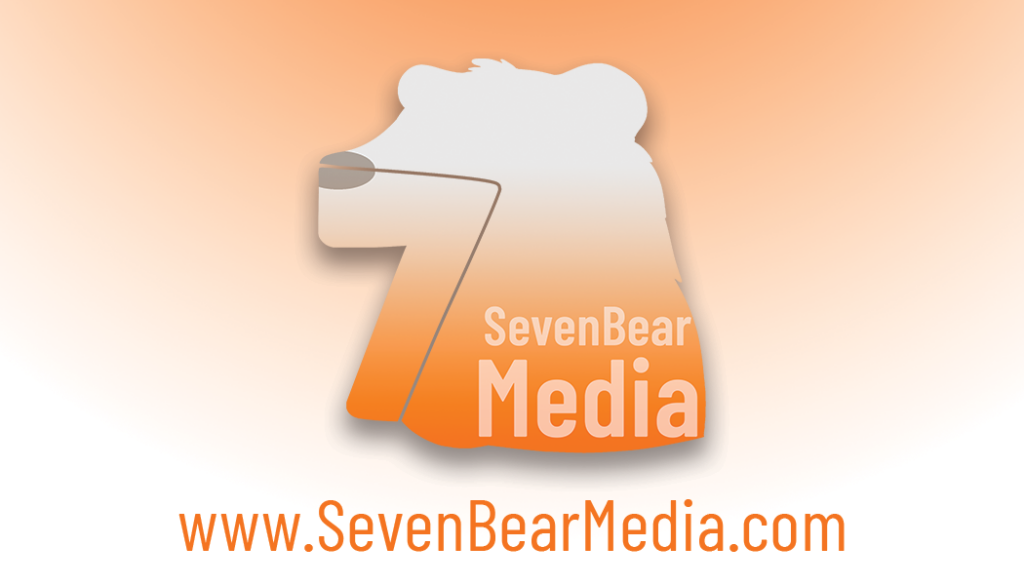 My own double-sided business cards, designed to fit with the SevenBear Media brand, using the colour-scheme and orange-to-white gradient from both the logo and the website.
---
Chungry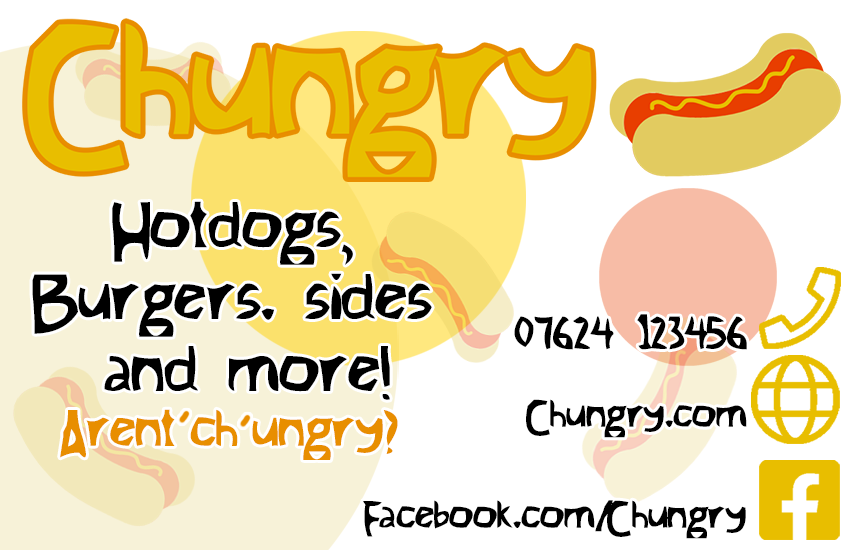 Chungry was a made-up company I used to mock-up some ideas. This is a business card, promoting the fast-food restaurant. This business card is a very simple design, including simple links and a punchy tag-line.